The Meeks Method is an evidence based treatment approach used for individuals with low bone mass such as osteopenia or osteoporosis. The primary purpose of the Meeks Method is to reduce the abnormal curvature of the spine (hump) and reduce the likelihood of a compression fracture in the spine. The Meeks Method uses site specific exercise to target the important muscles in the spine that improve postural alignment.  Dr. Ciuba is trained in the highest level of the Meeks Method and lectures to health care providers across the country and virtually on this specialized program.
Patterns of Postural Change
This diagram represents The Patterns of Postural Change, Sara Meeks' concept of what happens to the human body as, but not because, we age. This is not necessarily the only pattern that may occur, but it is the most common one I have seen in my practice. The Meeks Method is a program designed to prevent, arrest and/or reverse this highly avoidable postural aging process.
As you look at this picture, determine where you fit along the continuum. Then, imagine where you will fit in 5, 10 or more years. If you do not like what you see, then consider taking steps to avoid problems in the future. If you do like what you see, vow to preserve your good body alignment for your lifetime. Good body alignment in older age does not necessarily happen by accident—you may have to work at it.
The Meeks Method provides a safe and structured exercise program to improve posture and maintain proper spinal alignment throughout the life span.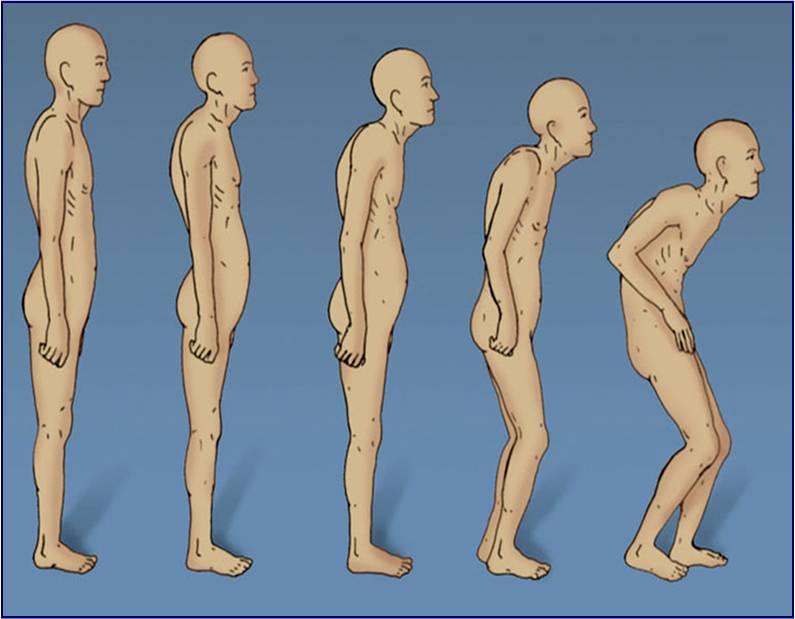 Get in Touch
Shelly Square Shopping Center
2740 Shelly Road
Harleysville, PA 19438
Hours
Morning, Afternoon, & Evening by Appointment.