Shoulder Pain
Finding a comfortable position to sleep, reaching above your head, lifting a child, or even just sitting comfortably are all difficult with shoulder issues.  Shoulder injuries and pain can be caused by a number of different issues, and as such, it's important to diagnose your problem before undergoing any treatment to remedy your shoulder pain.  H/S Therapy has extensive expertise in helping diagnose and relieve issues related to shoulder injuries.  The shoulder is a ball joint, designed to rotate smoothly over a layer of cartilage, preventing bone-on-bone grinding.  There are several bursae, or fluid-filled sacs to further protect the joint and tendons.  The rotator cuff is a series of four muscles that allow the shoulder to rotate and may be a source of pain and dysfunction.  With this much complexity though, abnormal movements can cause injuries and pain.  Often we see shoulder injuries in tennis and baseball players, due to the repetitive nature of their activities.
H/S Physical Therapy Can Help!
There are many ways physical therapy can help you with your shoulder problems.  Finding the problem is always the first step in determining a path forward with physical therapy.   Many times, physical therapy can completely solve the problem, avoiding surgeries and harsh medications.  Give us a call at (215)513-1816 and we can schedule an evaluation.
---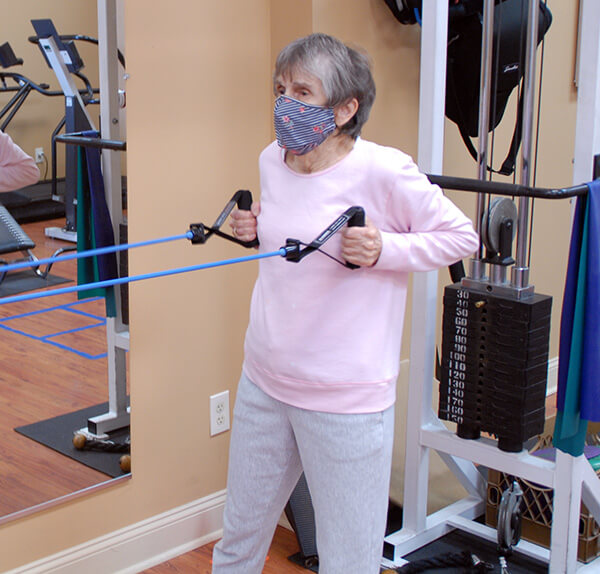 Bursitis
Dislocation
Rotator Cuff Tear
"Frozen Shoulder"
Tendinitis
Poor Posture
Impingement
Strains
Arthritis
Shoulder Problems?
Let us help get you back to full range of motion.
Get in Touch
Shelly Square Shopping Center
2740 Shelly Road
Harleysville, PA 19438
Hours
Morning, Afternoon, & Evening by Appointment.