Pre-Surgery Physical Therapy
One of the best courses of action you can take before undergoing a surgical procedure is to engage in a physical therapy program.  In addition to the physical benefits, such as increasing your strength, flexibility, and health prior to your surgery, the mental and psychological advantages, such as lower levels of stress, a positive mental framework, and a healthy pre-surgery routine often prove to be significant.
What is Pre-Surgery Rehab?
Surgery is typically the last resort in treating an injury or condition, simply because it is an invasive and traumatic process by nature.  Because of the toll it takes on you, more and more doctors are recommending a "pre-rehab" course of action to help increase the success of recovery.  Not only does it make sense, but studies have shown this to be true more often than not.  H/S Therapy can help walk you through a comprehensive pre-surgery therapy program which will help you recover faster.
Post-Surgery Rehabilitation
 After your surgery, you'll want to recover as quickly as you can and return to your normal life. Fortunately, H/S Physical Therapy can help you do that! In conjunction with  pre-surgical therapy, developing a post-surgical plan can help you stay on track and manage your pain with minimal use of pain killing medication.  In addition, strengthening the traumatized area through physical therapy will help maintain flexibility, increase blood flow to the injured area, and aid in healing the body.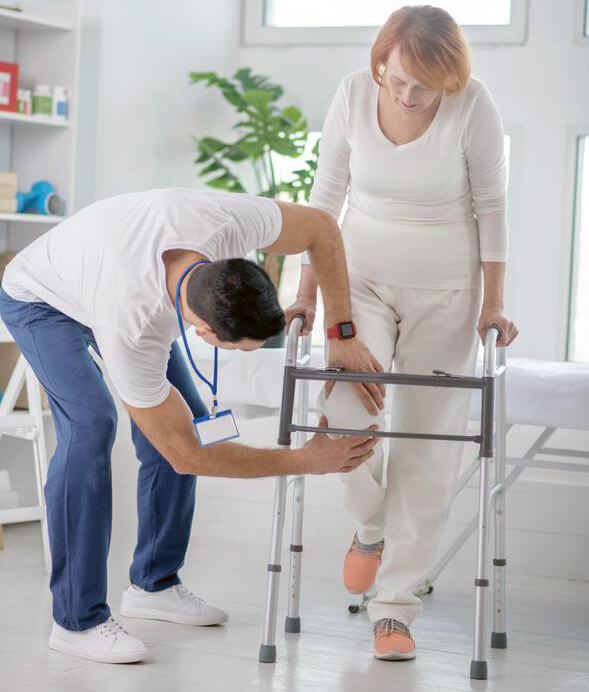 Benefits of Pre/Post Surgical Therapy
Pre-Therapy Can Shorten Recovery Time
Pre-Therapy Can Help Reduce Pain
Pre-Therapy Can Reduce Complications
Pre-Therapy Can Increase Strength 
Post-Therapy Can Increase Recovery Speed
Post-Therapy Can Create Positive Habits
Post-Therapy Can Help Avoid Pain-Killers
Post-Therapy Can Reduce Pain from Surgery
Post-Therapy Can Improve Mental Outlook
Get in Touch
Shelly Square Shopping Center
2740 Shelly Road
Harleysville, PA 19438
Hours
Morning, Afternoon, & Evening by Appointment.