Hips and Knees
Hips and knees are vital joints which play a large part in our stability. When knee pain or hip pain surface, it can cause us to feel unsteady or make it difficult to walk. Often, hip and knee pain can cause interrupted sleep, contributing to other health problems.
Fortunately, there are many cases where physical therapy for hip and knee pain can help, and even eliminate the pain altogether, making the need for surgery or harsh medications unnecessary.
One of the main reasons your hips and knees are subject to pain and injury is quite simply because they are some of the most used joints in the body. Every time we stand, sit, or move across the room, our hips and knees bear the lion's share of the burden.  There are several common causes of hip and knee pain which can be remedied with physical therapy.  Dislocations, muscle strains, tendonitis, muscle imbalances, alignment and intraarticular conditions like meniscal tears may be treated with physical therapy.  
As well, a knee issue may create a hip problem, and conversely, hip injuries often spur knee issues. Quite simply, everything is connected and designed to work together. When one joint suffers, it often causes other problems in the kinetic chain. Your initial evaluation will help us determine the reasons for your pain and prescribe a course of action to help you recover. As you progress, we may add items as necessary to aid in preventing a recurrence in the future.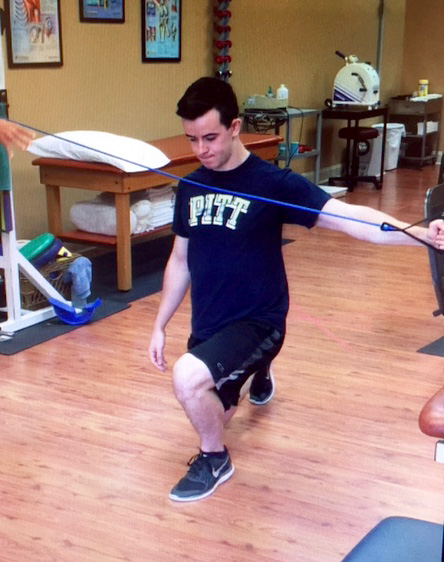 Common Causes of Knee and Hip Pain
Bursitis
Dislocation
Torn Labrum(Hip)
Cartilage Tears
ACL/PCL Tears(Knees)
Tendinitis
Alignment Issues
Foot Issues
Strains
Meniscal Tears
Hip or Knee Problems?
We can help get you moving again.
Get in Touch
Shelly Square Shopping Center
2740 Shelly Road
Harleysville, PA 19438
Hours
Morning, Afternoon, & Evening by Appointment.